Meisha Herron
is self taught on the guitar primarily, but not really self taught.  She listened to albums, played with other musicians that she grew up around, on Chicago's South side. She has played with awesome musicians and singers from the streets of Chicago to stages and even played at the Chicago blues festival in 2008. Her favorite guitarists to listen to are: Jimi Hendrix, Santana and George Benson.  At times you may hear a glimpse of that sound in her playing.  She also loves folk music and acoustic guitar.  You can sometimes catch her in more intimate settings as a solo performer in smaller rooms, but she's just as captivating both solo or with a band.  Some of the musicians she has performed with are Diane Ellis, Shirley King (daughter of BB King), and a host of musicians whom she has played with on many open sessions in Chicago.
She plays solo, duo, or with a full band!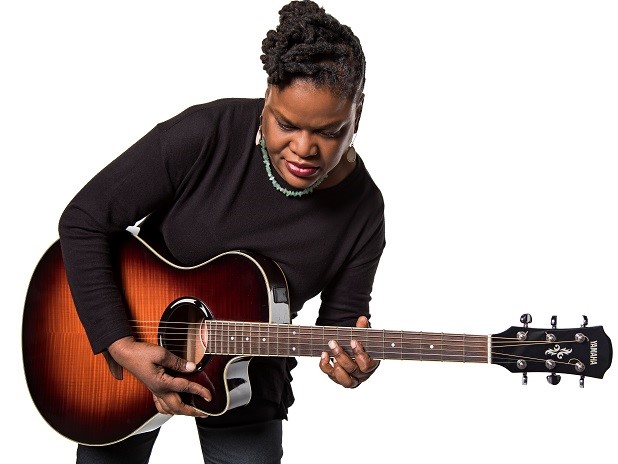 In addition to playing around Chicagoland at places such as Buddy Guy's Legends, she travels the country performing at wineries, festivals and private events. She covers a huge range of genres, from classic rock-folk to blues to funky jazz.
Meisha loves touring and sharing her unique style of music while using her vocal skills to connect with people of all walks of life in an uplifting way. 
The Band currently consists of bassist, Robert Friedensen and drummer, Frank Perez.  They both provide a tight rhythm section for the foundation of her sound.  You can catch them playing around the Virginia area-from the DC area down to the Shenandoah Valley.
Contact Meisha to learn more!